Ms. Lang Tran has traveled to many cities in Vietnam, Japan, France and Indonesia for no more than 800,000 VND (35 USD) per day.
She spent around 400,000 VND per day on domestic trips and around 800,000 VND per day on overseas visits (including airfare, food, drink, transportation).
"I always wanted to travel around the world, interact with other people, learn about cultures since I was a child. But I didn't have any money at that time. However, as I couldn't wait too long to earn enough money, I decided to travel economically," Ms. Lang said.
When she was a college student, she took trips to western provinces such as Ben Tre, Dong Thap. When she had a stable source of income, she went further, to Phan Thiet, Da Lat, Da Nang, Northern Region, and then to foreign countries.
In 2021, Mrs. Lang decides to study in France. It was an opportunity for her to travel through Europe, a place she always wanted to go.
Shoot in France with only 30 Euros (less than 800000 VND)
She is studying for a master's degree in business management in France. After finishing her first semester, Ms. Lang Tran decided to go on a trip to relax.
"What I like the most during my studies in France is that there are vacations that last at least a week, sometimes even a month, which is conducive to travel. I chose to look at a snowy mountain when I had a winter break after my first semester," she said.
As she had never seen snow, she decided to go to the Montagne du Semnoz (Annecy) when she learned that it was snowing.
She had to plan her trip carefully because she and her friends were on a tight budget. To be able to follow their schedule, they decided to go by car.
"Because I was aware that the cost of food and drink in Annecy was expensive, I decided to bring cookies and fruit from home. During the trek, I put cookies and a chocolate bar in my bag to regain my energy.
It was the first time she had crossed a snowy mountain. She did not hire any equipment to walk the fields. As a result, she frequently fell into snow holes.
In the past, she always tried to walk as fast as possible, so she couldn't enjoy the beautiful scenery around her. But she chose to walk more slowly to observe the beautiful surroundings. She also started communicating more with other people, even strangers, to learn more about culture and geography.
She returned to Annecy after coming down from the mountain to visit Lake Annecy, the Annecy Canal and the old town of Annecy. Later that evening, she ended her trip, having spent only 30 euros (about 800,000 VND).
Visit expensive countries without a lot of money
Apart from the trekking trip, she also traveled to Bali and Java (Indonesia) with only 12 million VND. In 2019, she spent 14 days wandering Japan for a reasonable price.
During her trip to Japan, she went from Tokyo to Osaka. Instead of boarding a high-speed train, Ms. Lang and her companion decided to adopt a cheap mode of transportation: hitchhiking. To communicate with Japanese residents, she had to draw. She drew the name of the destination on a piece of paper and stood at the side of the road while pointing to the paper to stop passing cars.
Throughout her trip to Japan, she met many hospital residents and young adults who had spent two years traveling around the world. She visited stunning destinations, tried traditional dishes… "I never forgot to invite people I met during the trip to visit Vietnam," Ms. Lang said.
Her cheap trips helped her gain more knowledge, experience and unforgettable memories.
Lang Tran in Vinh Hy Bay, Ninh Thuan.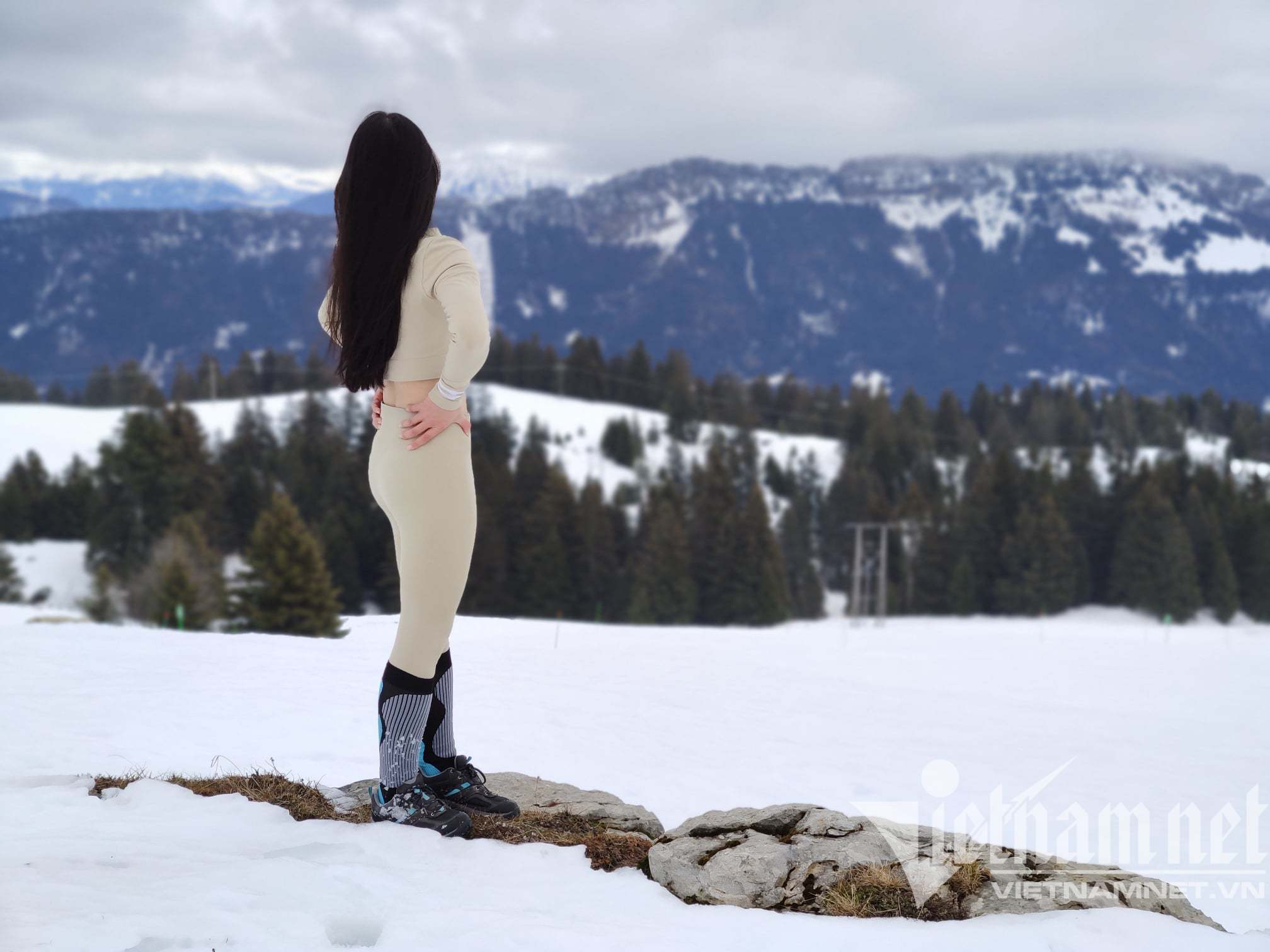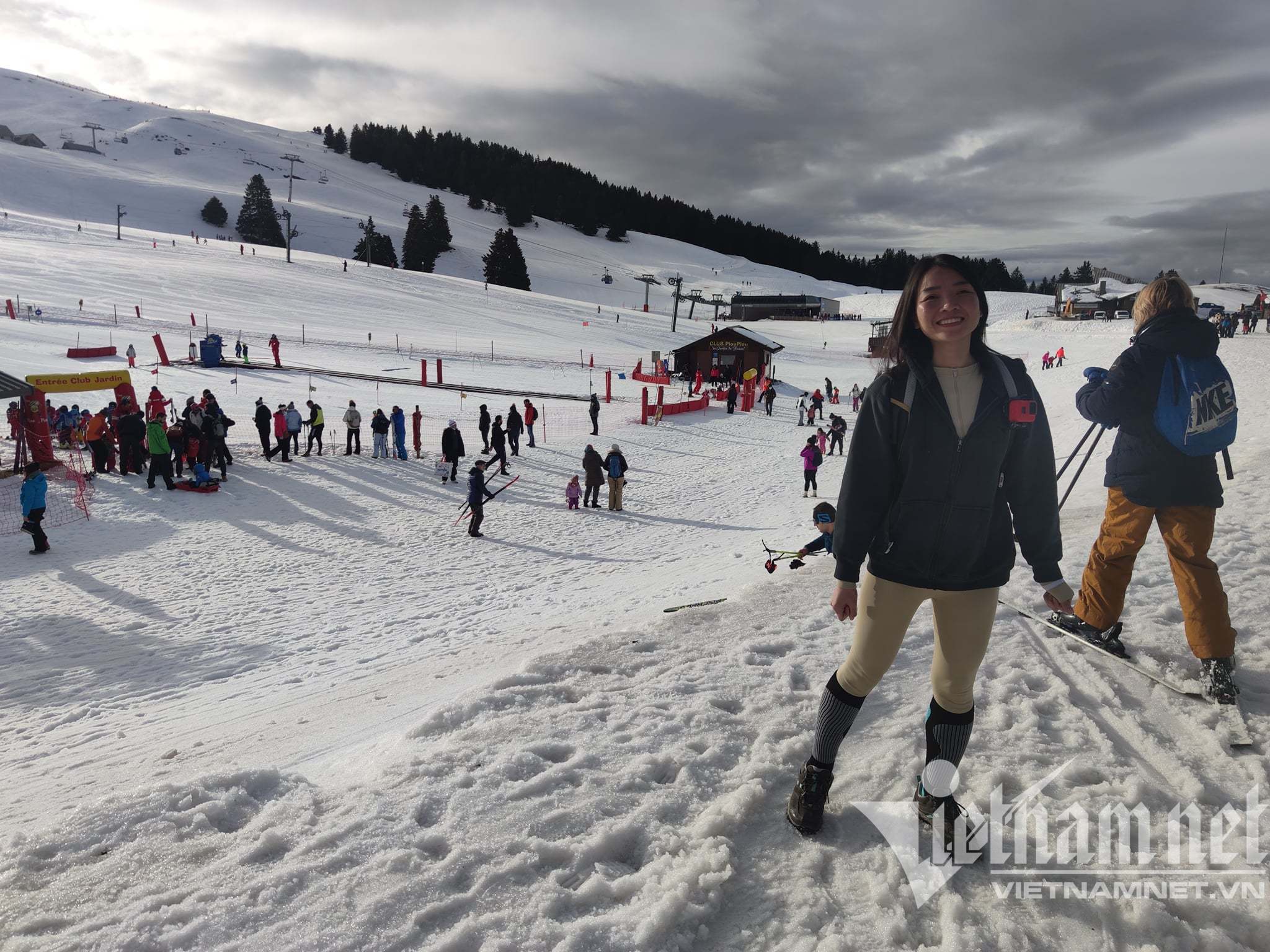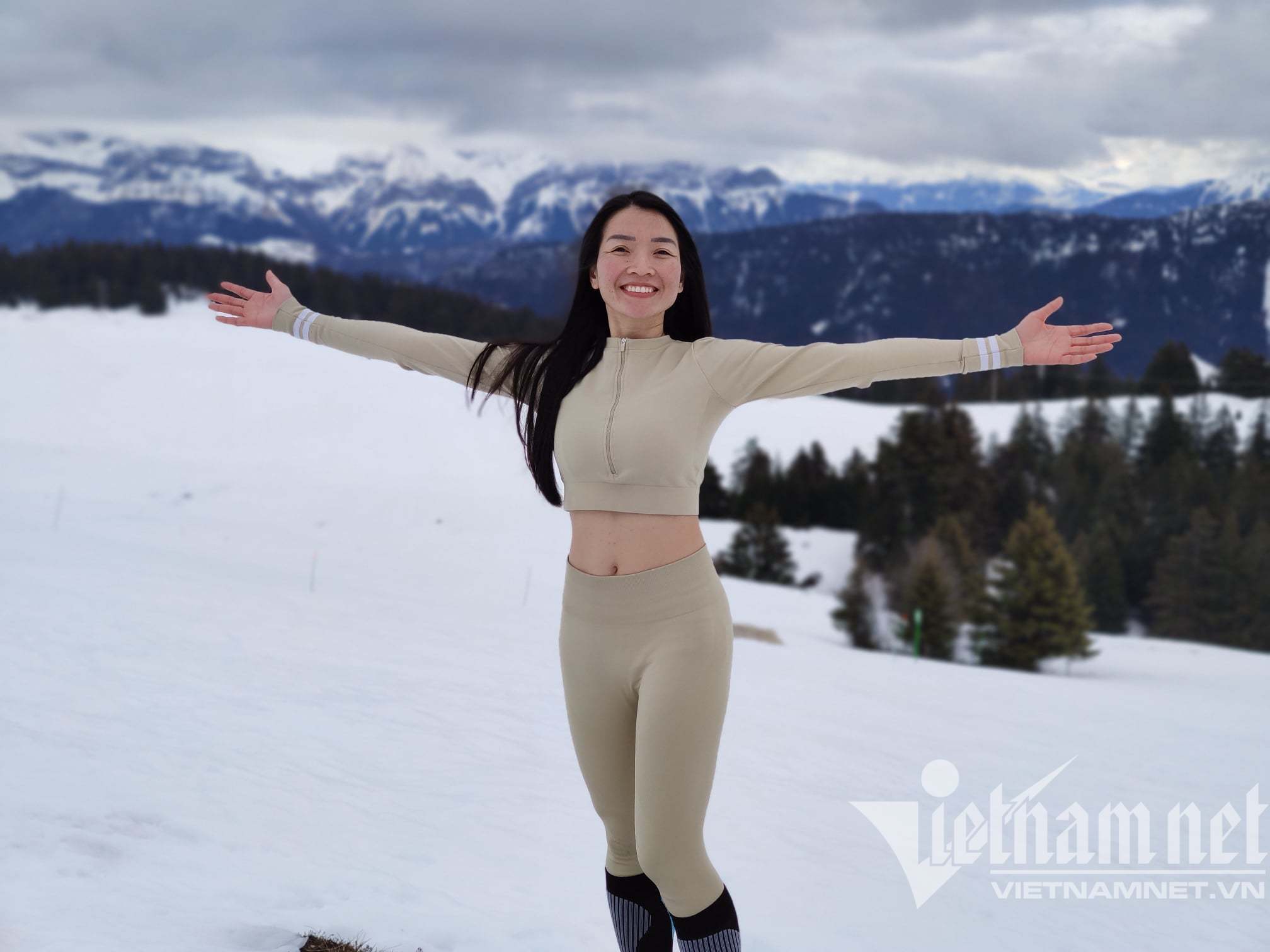 Lang was thrilled to reach the top of Semnoz.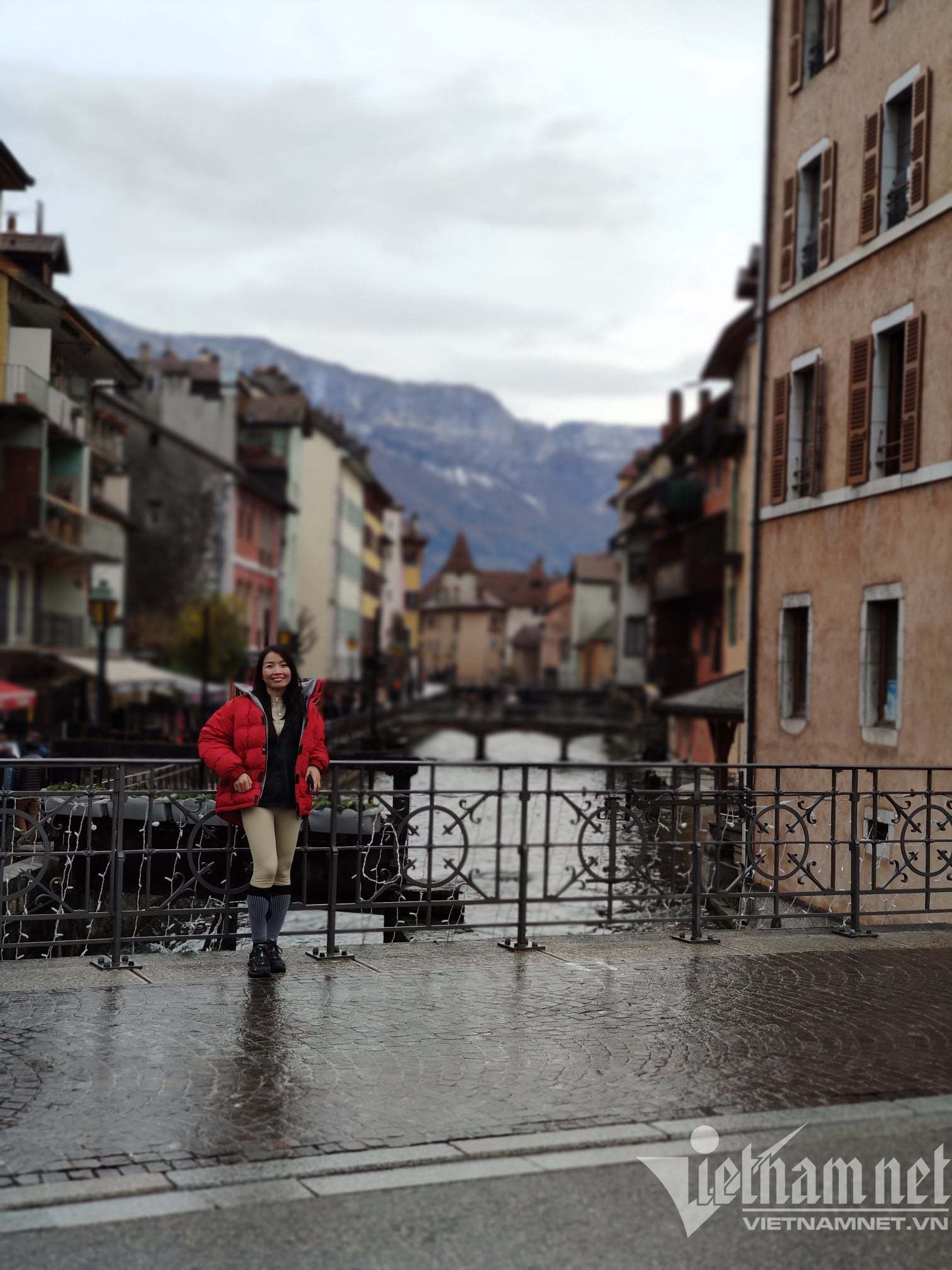 She takes advantage of her time to go around Annecy.
Lang Tran during his trip to Indonesia.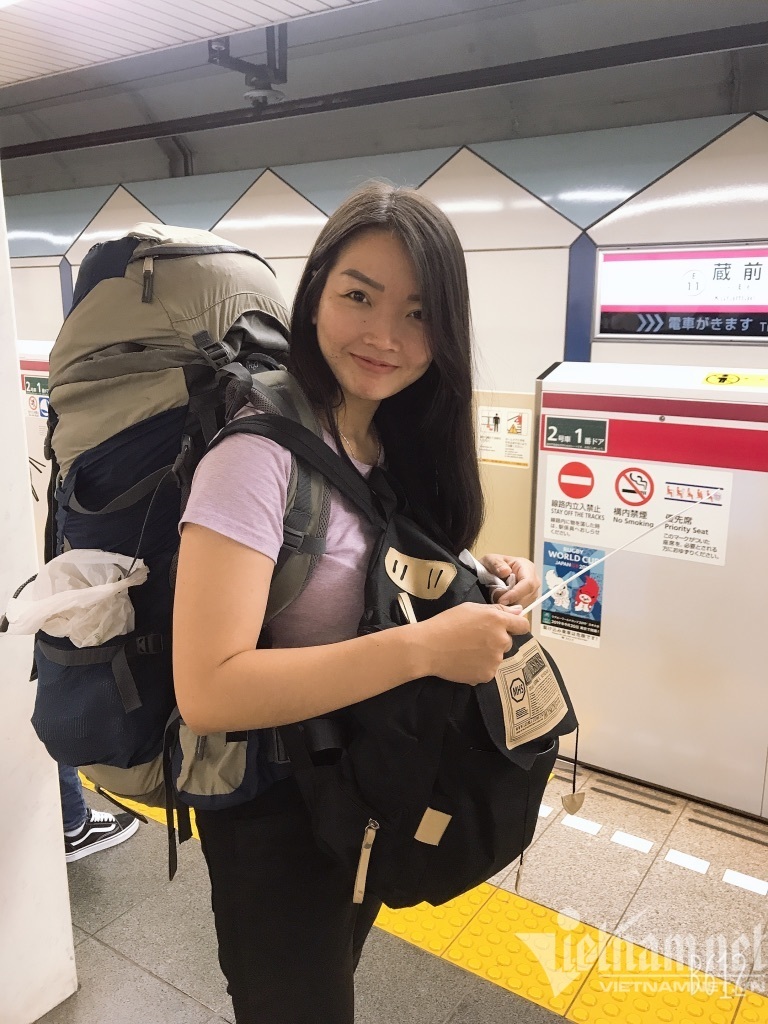 She spent 14 days wandering around Japan.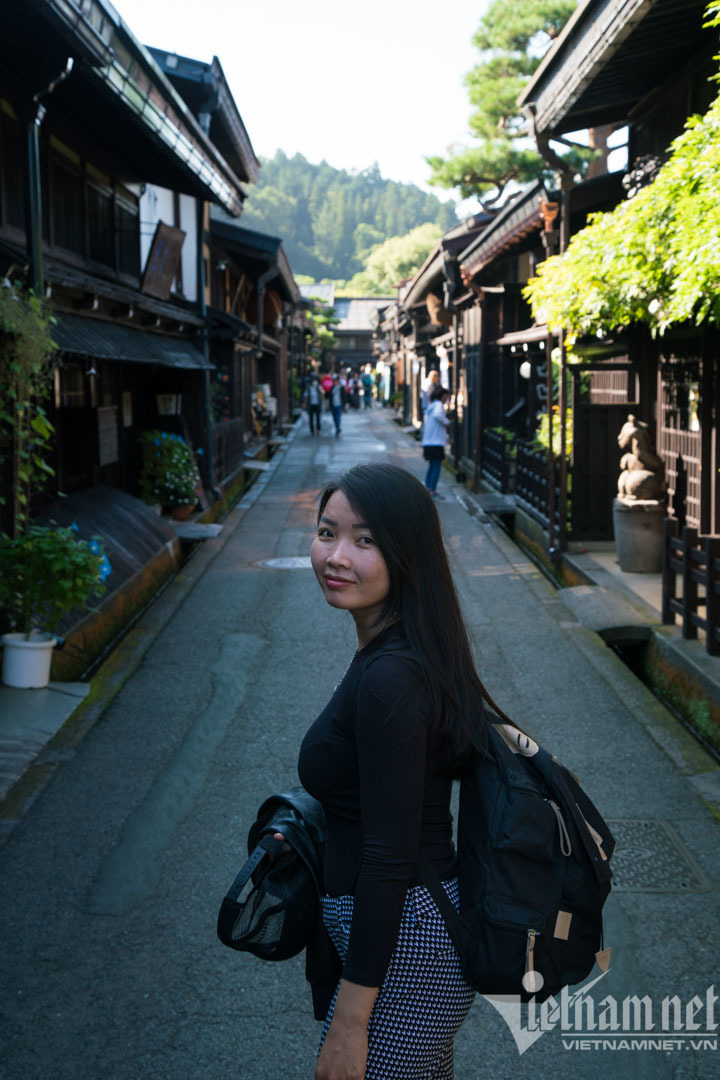 Hitchhiking has helped her make new friends.
Linh Trang

A young man travels 30 countries and 150 cities on a small budget
At 29, Phan Thanh Quoc has visited 30 nations and 150 cities.

Sa Pa woman takes unconventional tour amid outbreak
Ingeniously, Sa Pa native Vu Thi Ngoc Huong still welcomes hundreds of visitors to this land amid the Covid-19 pandemic.