As part of a new partnership between Vietnam Airlines (VNA) and PressReader, the Vietnamese flag carrier will offer passengers access to PressReader's online newsstand, the world's largest digital unlimited-reading newspaper and magazine platform. . To provide a seamless customer experience, PressReader will be integrated into the Vietnam Airlines app and made available to passengers 24 hours before their scheduled flight and 24 hours after landing.
After entering their flight information, passengers will have access to the airline's in-flight magazine, Heritage, as well as thousands of other titles from more than 120 countries in more than 70 languages. As a result of this new partnership, PressReader has enriched its digital catalog with additional local Vietnamese content that passengers can connect with. PressReader has also updated the user interface on the web and apps to include Vietnamese among the supported languages.
"The launch of the PressReader service is our next step in digitizing services and improving the flight experience for passengers. In addition, it will help Vietnam Airlines to reduce paper consumption and transport burden of the aircraft, thus helping to save resources and protect the environment," said Trinh Hong Quang, Executive Vice President of Vietnam Airlines. .
By partnering with PressReader, VNA reinforces its commitment to innovation and improving passenger engagement and service quality. Additionally, as the world continues to recover from the COVID-19 pandemic, contactless initiatives remain a priority for travelers. PressReader provides a safe way for VNA (and its subsidiaries, Vietnam Air Services Corporation and Pacific Airlines) to provide passengers with a superior reading experience.
"We are delighted to offer quality publications to Vietnam Airlines passengers, wherever their journey takes them. With the world's largest selection of titles to choose from, we enhance the customer experience with relevant content. With our solution, this is achievable in the safest way possible. It's a personalized experience with the publications readers want on their own device, without compromising convenience and choice," notes Ruairí Doyle, CEO of PressReader Group of Companies.
Vietnam Airlines is a member of SkyTeam, making this PressReader the second partnership with a carrier from this global airline alliance, after announcing a partnership with Italy's ITA Airways in January. Both have joined PressReader's growing list of airline partners, including British Airways, Cathay Pacific, Air Canada, Fiji Airways, Qatar Airways, JetBlue, Turkish Airlines, Etihad Airways and Iberia, among others, who are innovative and responsible leaders working to improve the customer experience. and advocate for the sustainability of the industry.
In addition to its aviation partners, PressReader's platform is available through a growing number of hotels, cruise lines and other hospitality and travel operators, enabling more and more travelers to stay connected with their content. preferred, wherever they go in the world.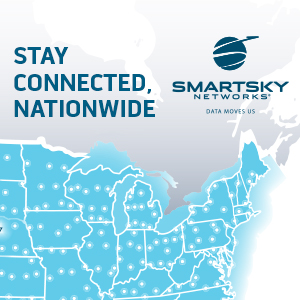 About PressReader
PressReader is the largest unlimited-reading newspaper and magazine platform where users can discover relevant and trusted content from anywhere in the world – publications such as The Wall Street Journal, La Vanguardia, The Washington Post , Los Angeles Times, The Globe and Mail, The Guardian, Newsweek, Forbes, Le Figaro and Vanity Fair to name a few.
Using their phone, tablet or computer, readers can browse content online or download entire issues using the PressReader app. They can subscribe for unlimited access or enjoy the full experience sponsored by one of its partner brands. Companies that leverage the premium content platform to enhance their customer experience – household names like British Airways, Iberia, Turkish Airlines, Cathay Pacific, Air Canada, Marriott, Fairmont Hotels, Seabourn Cruise Lines, Princeton University and the New York Public Library.
About PressReader Limited
PressReader Limited ("the Company") is a group of technology companies with a mission to transform the way people read and learn in the digital age. The company is building a single, data-driven, experience-centric platform to empower content creators, readers and business partners at every stage of content creation, distribution, information consumption and brand engagement.
The company works with the editors of some of the world's top newspapers, magazines and educational publications and collaborates with international business partners from 150 countries to connect people from all corners of the globe with quality content. The Company's online reading platform, PressReader, is the world's largest digital newsstand. The all-you-can-read platform offers thousands of newspapers and magazines in more than 70 languages ​​from more than 120 countries.
Founded in 1999 in Vancouver (Canada), the company has since grown to more than 500 employees worldwide with international offices in Dublin (Ireland), Manila (Philippines) and Phoenix (USA).
Featured image credited to Jason Rabinowitz